Win mighty card packs, find out more about the next major gameplay update and hear your questions answered in our community Q&A!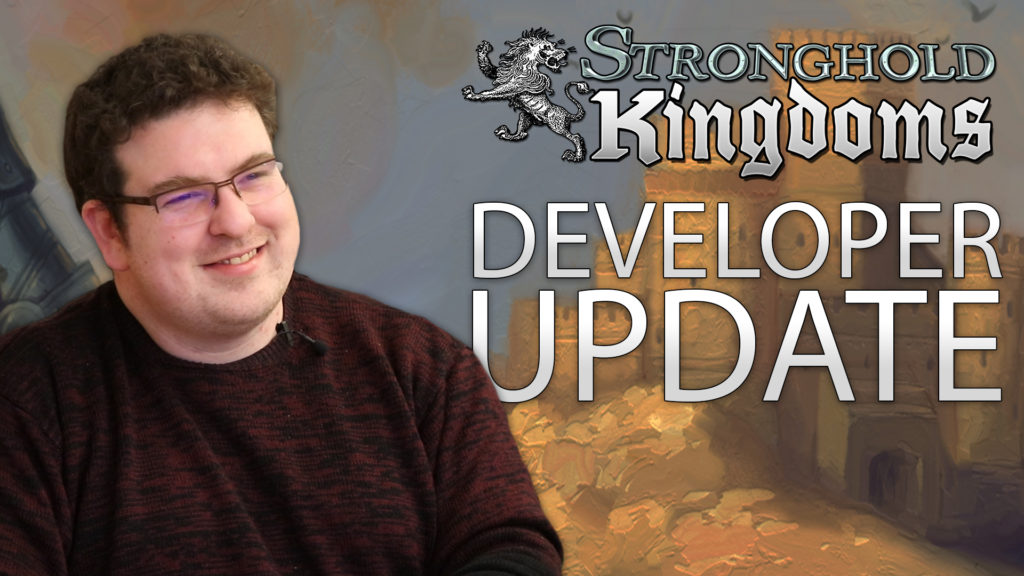 Click the image above to watch the video!
New Gameplay
Looking for new challenges, Sire? Then we have just the right treat waiting for you! The first large gameplay update for Stronghold Kingdoms in 2018 will feature a brand-new competition system to reward players of all ranks for their skills and resilience. In our newest community video, Stronghold Kingdoms' Lead Programmer Matt Smith reveals the mysterious new event system and shares what players can soon look forward to across all worlds and platforms!
Community Q&A
Following the last Stronghold Kingdoms Q&A video, you have sent us many more questions about the game, its development and our future plans – and they haven't gone unanswered! In today's video, Matt answers your most pressing questions sent to us through Facebook, Twitter, YouTube, and the Stronghold Kingdoms forum. Are new types or worlds planned? Or more quests? Watch the video to find out!
Giveaway
Sire, over 500,000 Lords and Ladies have downloaded Stronghold Kingdoms for mobile warfare! This calls for a celebration – and a giveaway with powerful prizes for 10 lucky winners:
5 Random Packs
1 Super Random
1 Ultimate Random
1 7-Day token
How can you be one of the 10 winners? Nick will tell you at the end of the video! Click the image at the top of this post, watch it until the end, and enter the competition to win your card packs and premium tokens.
On Thursday January 25 at 3 pm GMT, 10 winners will be selected at random to receive the above prizes. The prizes will be sent out to the winners in form of a redeemable Stronghold Kingdoms code.
Good luck!