The first German Era World opens its gates next week on Thursday Oct 26th, with the chance to win card packs and premium on Facebook!
Next week Welt 5 welcomes thousands of brave warlords to claim its soil and conquer its four Kingdoms under the new Era World gameplay rule set. Begin as a humble Village Idiot and plan your path to power in Germany, Austria, Switzerland the Czech Republic! Whether you're a master diplomat, skilled trader or a ruthless fighter, reaching the top will require a strategic understanding of the new Era mechanics. Introduced to encourage a faster-paced competitive experience for new players and veterans alike, Era World rules add a strategic layer completely new to German game worlds.
Click Here for Era World Changes!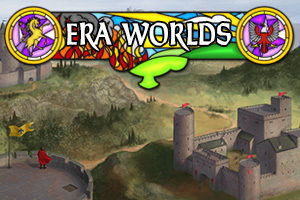 Welt 5 will be available from 2pm GMT on October 26th for players across all platforms, pitting players on PC, Mac, Android and iOS against each other on a level playing field. Defend your newly-claimed Welt 5 territory from your phone, tablet, desktop or laptop!
Following the recent launch of Stronghold Kingdoms on iOS and Android, the Kingdoms team is now once again focused on new gameplay updates, world types and quality of life improvements across all platforms. Welt 5 is the first of many new game worlds to be released alongside updates with the aim of keeping the gameplay fresh and exciting going into 2018 and beyond.
Don't forget to keep an eye out for the launch announcement on Facebook, which will offer a chance for you to win mighty card packs and tokens!